MTB Chevaux Muji is a huge hit for Chevaux in 2022. The first carbon-frame MTB has drawn the attention of bikers due to its powerful, active, and stunning appearance in a variety of trendy colors. This is a "War Horse" suitable for anyone who loves terrain biking.
MTB Chevaux Muji with High-quality carbon frame
Chevaux Muji's frame is made from high-grade carbon that is super light and durable over time. Internal cable routing (ICR) not only makes the bike more organized but also ensures that the cables stay cleaner. Furthermore, the bike is protected by a 3-Layer Powder Coating, which prevents oxidation or corrosion caused by environmental factors.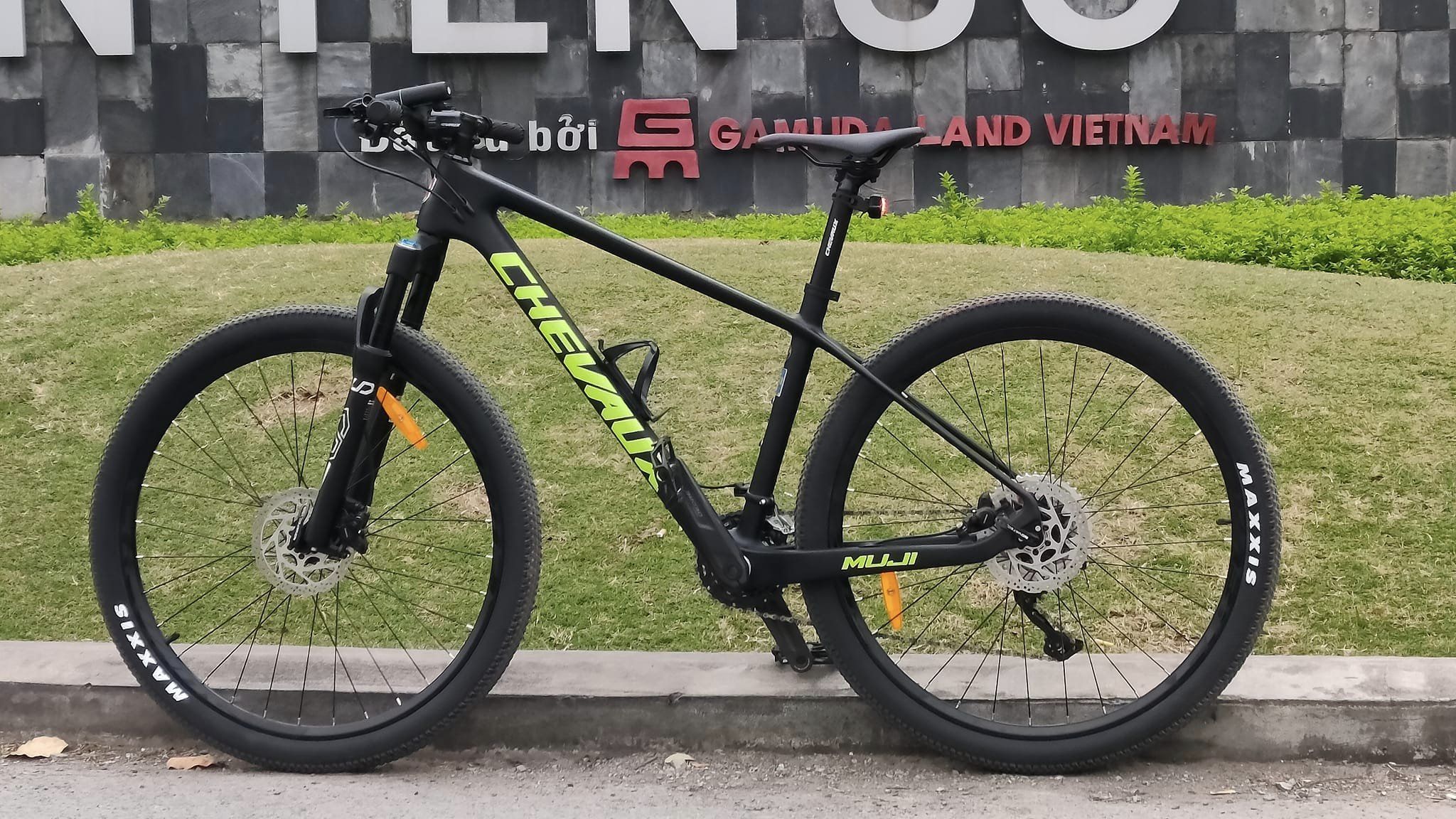 Chevaux Muji's carbon frame
MTB Chevaux Muji Shimano Deore M5100 2x11spd Shifters
In addition to being equipped with the Shimano Deore M5100 2x11spd shifter, SHIMANO Deore M5100 2spd front derailleur, and SHIMANO Deore M5120 11spd rear derailleur, MTB Chevaux Muji also has a KMC chain and a SHIMANO M5100 11spd cassette. Combined with a Shimano Deore 4100, 36-26T crankset, a SHIMANO Hollowtech, ASMBB52B bottom bracket, it allows the bike to run steadily, accelerate smoothly, and provide support when traversing mountainous terrain.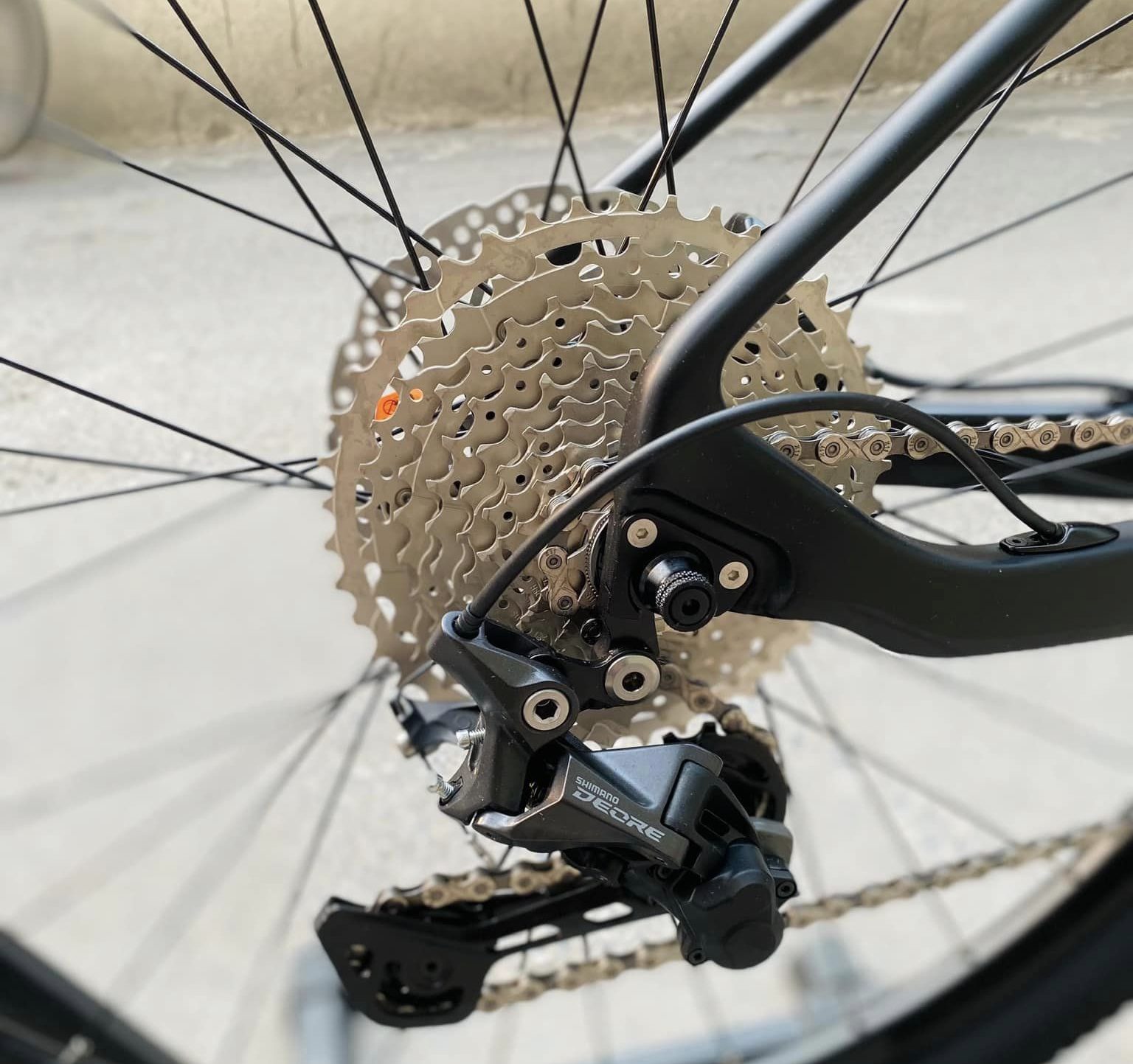 Non-slip MAXXIS tires
With a tread design that effectively maintains a balance between rolling speed and braking and cornering traction, it's no wonder why the 27.5 x 2.1 MAXXIS tires are one of the most used tires in mountain biking. The CHEVAUX double-wall aluminum rims increase the bike's durability and ability to move steadily across a variety of terrain. 
SHIMANO MT200 Hydraulic Disc Brakes 
Chevaux Muji uses Shimano MT200 hydraulic disc brakes that have a light squeeze force, high braking reliability, a quieter operation, and help the bike control speed precisely.
SHIMANO MT200 Hydraulic Disc Brakes
Uding MTB Air Suspension Forks with Lockout 
To allow bikers to move easily on flat and rough roads, MTB Chevaux Muji employs an Uding air suspension fork (UD32, 27.5″) with lockout. 
It also has a soft saddle with good elasticity and an air vent, giving a comfortable and good experience for anyone. The seatpost is made of a sturdy and convenient aluminum alloy.
---
Tags: Carbon Frame, chevaux muji, chevaux mtb, review chevaux bike