Folding bike Chevaux Fuku is the name being hunted by groups and clubs recently… Bikers and new bikers have been longing to own or cycle it ever since this model was unveiled. What are the reasons for that? Let's find out with us!!!
As Chevaux's first and only folding bike to the present time, Chevaux Fuku has an elegant, compact design that makes it simple for bikers to control. With the ability to fold and unfold quickly, folding bikes like the Chevaux Fuku can be easily taken on buses, trains, or even airplanes. This makes it an ideal choice for travelers or commuters who need to navigate multiple modes of transportation.
Lightweight and durable aluminum frame
I have to say that this bike is a great example of how sometimes keeping things simple is best. Fuku's frame is made from lightweight aluminum alloy, so the total weight of this bike is only 13,4kg. This makes it flexible and easy to control while giving the rider stability on the roads. And with its aluminum alloy structure, you can trust that it's both strong and durable.
However, Chevaux Fulu's style is actually what makes it unique. This bike really grabs attention with its distinctive color choices and as someone who enjoys cycling's visual aspects, I could not be more impressed. Additionally, the frame is covered with a layer of electrostatic paint that enhances the vehicle's appearance and shields it from oxidation due to environmental factors.
In order to maintain an upright sitting position and protect the cyclist's spine, the manufacturer designed frame geometrically. In this posture, the rider can comfortably and precisely handle the bike on any path. It will make your travel to work or school more enjoyable because of its special quick-release levers that you can easily fold.
Super safety V Promax Mechanical Disc Brake 
A brake is an important item that uses friction to slow or stop a vehicle's motion. Folding bike Chevaux Fuku is equipped with an extremely reliable, small, and practical Promax V-shaped mechanical brake, allowing the bikers to slow down easily when facing obstacles. You do not need to use a lot of force to squeeze the brake levers while still maintaining stability and safety in the event of an unexpected situation.
Pros: Brake pads are made of rubber that is durable enough to be used long-term. Easy to repair or replace.
Cons: easily influenced by factors like rain, mud, etc. The surface of the brake pads is susceptible to abrasion due to friction, so they need to be regularly checked and replaced to ensure safety during travel.
Powerful SHIMANO 8-Speed Drivetrain
The most effective and consistently inventive gear manufacturer is, without a doubt, Shimano. Over 70% of bikes produced worldwide utilize them because of their quality and effectiveness. Chevaux Fuku owns high-quality Shimano Altus 8-speed shifters for more efficient gear shifts. This transmission is durable, smooth, and stable on flat roads, making it suitable for everyone.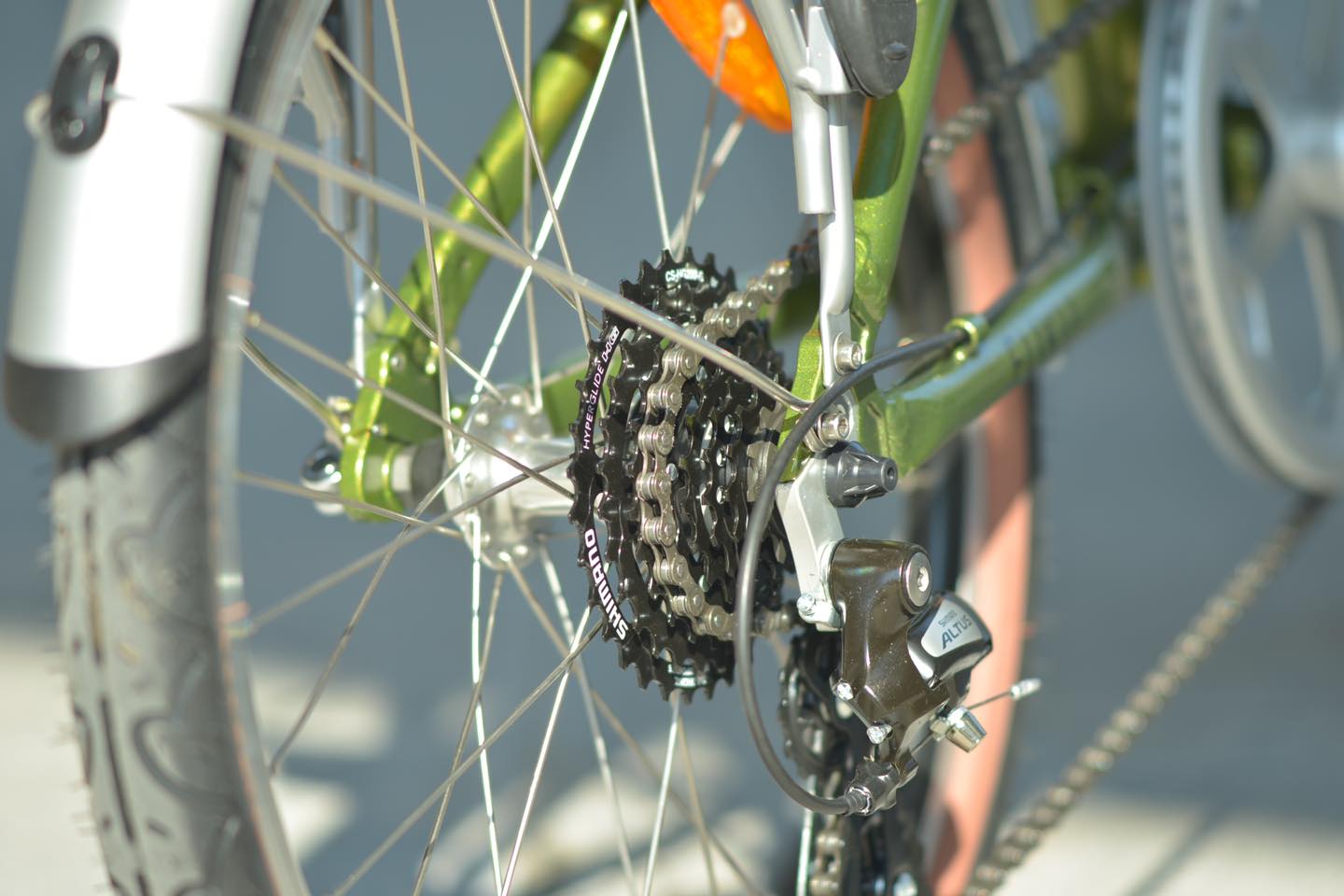 High-quailty KENDA Tires ensure a smooth ride
Folding bike Chevaux Fuku is equiped a set of Kenda tires, which are high-quality, thick, and long-lasting. Thich tires combined with many grooves on the surface help it operate faster and smoother when traveling on flat roads. These small spikes also aid in preventing slips and falls on wet or rainy roadways.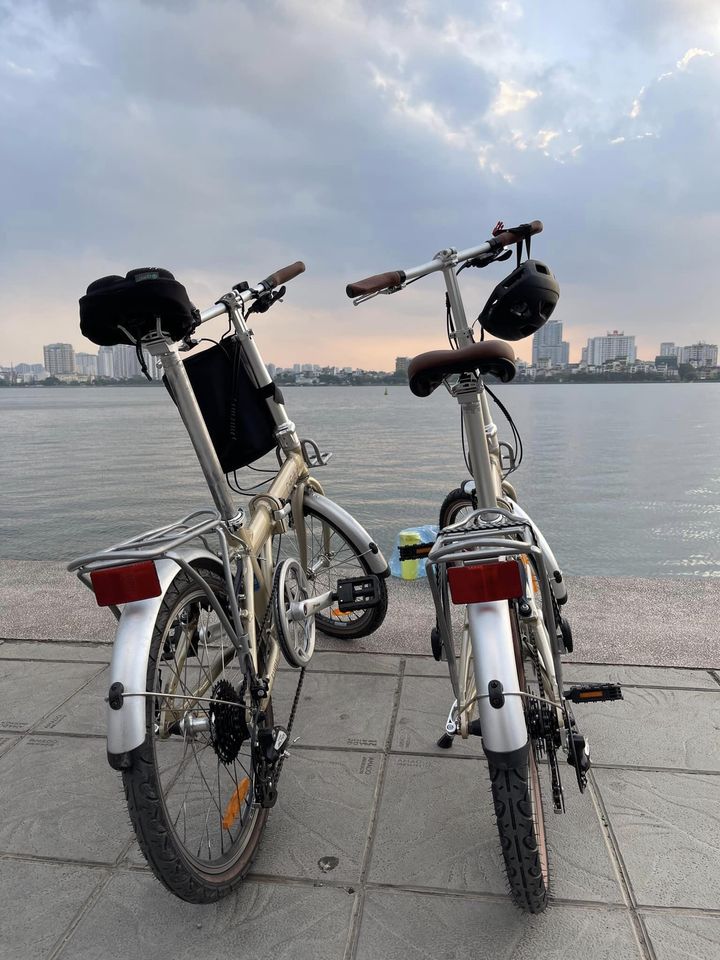 Folding bike Chevaux Fuku with large saddle
Brown leather saddles bring you new smoothness, softness, and breathability while still keeping you comfortable when moving continuously over long distances. The seatpost is made from aluminum alloy, and you can easily adjust the seat height to suit your height.
Chevaux Fk Max also has accessories such as front/rear baga, fenders and a kickstand, which allow cyclists to conveniently carry their items on and off the bike while riding to work, shopping, or long-distance riding adventures.
---
Stay up to date with worldwide news from fanpage Chevaux Bike Việt Nam