Owning a woman's bike Chevaux Parris 6.0 seems to have become a new trend among many females in the Chevaux bike-loving community. Let's find out what makes this bike so desirable!!
Woman's bike Chevaux Parris 6.0 can be modern and classic at the same time. With an elegant feminine design and a variety of color versions, this model is perfect for ladies who enjoy outings and gentle cycling… Chevaux Parris 6.0 not only ensures quality and motion performance but also shows the cyclist's delicate taste.
Lightweight and durable aluminum frame
Chevaux has carefully considered the right material for the frame of Chevaux Parris 6.0 so that it can fit the height and weight of most Vietnamese females. The frame is made from 6061 aluminum alloy, which is lightweight and provides an overall weight of about 12.3 kg.
It has 4 youthful colors like aquamarine, dark blue, white, and yellow, making a strong impression at first sight. This bike is also covered with a layer of electrostatic paint to effectively protect the frame and avoid oxidation due to external factors. Parris 6.0 is designed to help bikers have a comfortable and stable posture, ensuring maximum control in every situation.
Powerful V Promax Mechanical Disc Brake
Chevaux Parris 6.0 is equipped with an extremely reliable, small, and practical Promax V-shaped mechanical brake, allowing the bikers to slow down easily when facing obstacles. You do not need to use a lot of force to squeeze the brake levers while still maintaining stability and safety in the event of an unexpected situation.
Pros: Brake pads are made of rubber that is durable enough to be used long-term. Easy to repair or replace.
Cons: easily influenced by factors like rain, mud, etc. The surface of the brake pads is susceptible to abrasion due to friction, so they need to be regularly checked and replaced to ensure safety during travel.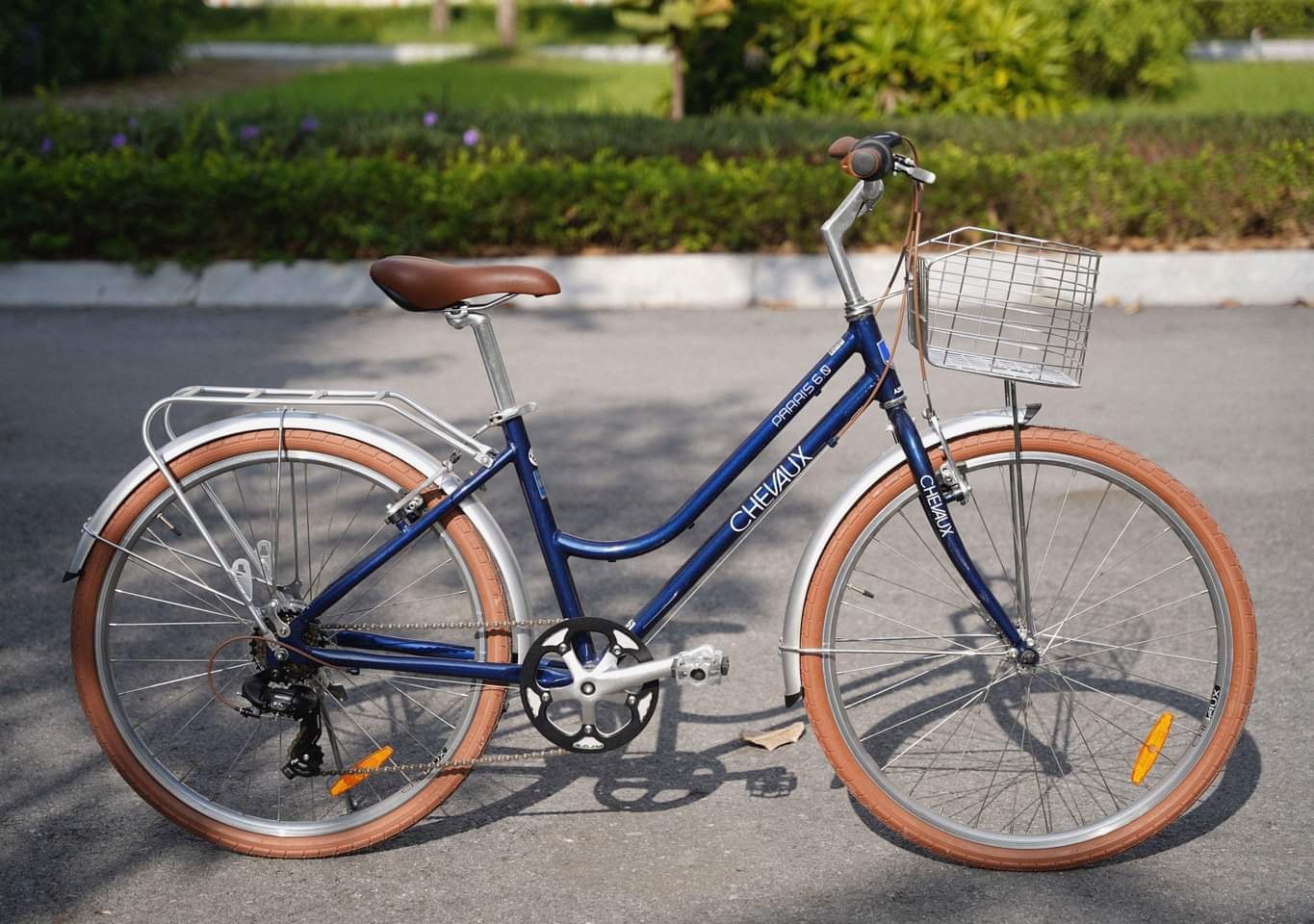 SHIMANO 7-Speed Drivetrain
Chevaux Parris 6.0 is fitted with Shimano Revoshift 7-speed shifters that require only twisting with your thumb and index finger while keeping your hands on the handlebar. It also combined with Shimano Tourney TY300 7s cassette, KMC chain and classic aluminum single-speed crankset for more efficient gear shifts. This transmission is durable, smooth, and stable on flat roads, making it suitable for average riders and beginners.
High-quailty KENDA Tires
Chevaux Parris 6.0 comes with a set of Kenda 26*1.5 tires, which are high-quality, thick, and long-lasting. It contains many grooves and small spikes on the surface to help the bike move steadily when cornering and turning, ensuring safety. These small spikes also aid in preventing slips and falls on wet or rainy roadways.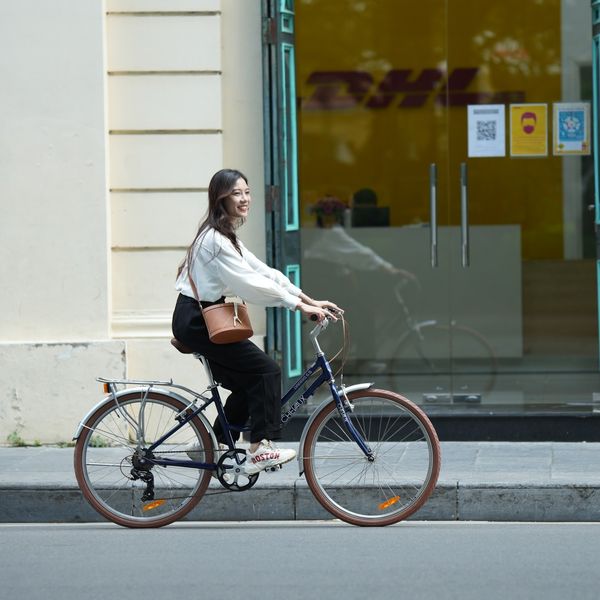 Chevaux Parris 6.0's Sport Saddle
Standard sport leather saddle provides smoothness and comfort for cyclists when cycling. The seatpost is made from Chevaux aluminum, you can easily adjust the seat height to suit your height. This model is equipped with an aluminum hub that has quick-release levers.
---
Chevaux "Warhorse" Bike with the mission to promote the development of the cycling community for a CONFIDENT – POWERFUL – FREE lifestyle and society!
Tags: chevaux woman bike, review chevaux bike, chevaux parris 6.0